History of the Building
The branch of the Historical Museum is located on Metallistov Street in one of the most beautiful old buildings in Tula – the Belolipetsky Mansion. In 1891 Ivan and Alexander Belolipetsky established a Partnership of the Trading House "Brothers Belolipetsky in Tula", engaged in flour milling, trade in muscovite and grocery goods. The building housed the office of the Partnership, a shop, living quarters, and on the territory of the estate there were warehouses and a mill. At the turn of the century, after the death of his brothers, Alexander Alexandrovich Belolipetsky became the heir of the firm and family real estate. Since 1911 the Merchant's Assembly was located in the house, and during the First World War, an infirmary for wounded soldiers was arranged in part of the house.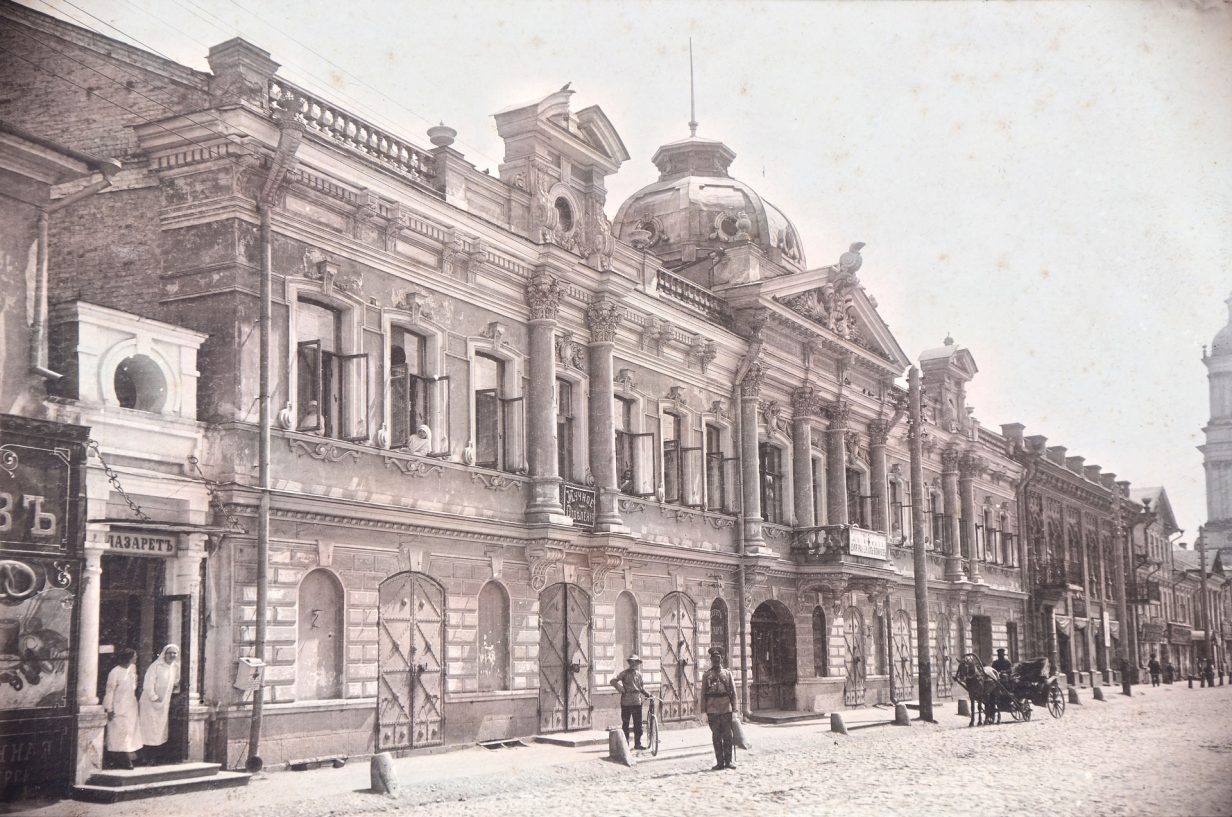 After the revolution of 1917, the Belolipetsky mansion changed its purpose several times: it was a residential building, it housed state institutions. From 1947 to the mid-1980s, a vocational school was located in the house. Since the mid-1980s, the building has belonged to different users: it housed a sewing production, workshops for repairing and sewing shoes. In the 1990s, it was planned to place the Tula Defense Museum here, but this idea was not implemented. Since 2014, the restoration of the "Tula Arbat" (Metallistov Street) began, the mansion of the merchants of Belolipetsky was restored in 2019. transferred under the organization of the branch of the State Historical Museum.